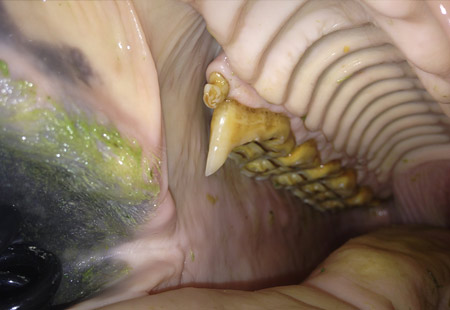 Veterinary dental examinations and floating are the best way to keep your horse's teeth and gums in optimal health. Strong teeth and healthy gums go a long way toward ensuring your horse can eat properly, maintain proper body weight and be comfortable performing. For this reason, the veterinarians at Scott Equine Services consider dental care an essential part of the performance and wellness services we provide for your horse.
A licensed veterinarian is best to provide comprehensive dental and oral health care. Only a licensed veterinarian should administer a sedative or analgesic to your horse, perform a dental examination, diagnose dental problems, and determine a treatment plan.
Our experienced veterinarians deliver a full range of equine dentistry services performed according to the highest standards of care. When you make annual dental examinations for your horse a priority, you help ensure problems are detected and addressed early and appropriately.
Equine dental procedures available include:
Dental radiography
Incisor extractions
Molar and pre-molar extractions
Wolf teeth removal
Periodontal disease treatment
Oral endoscopy
Equilibration (floating)